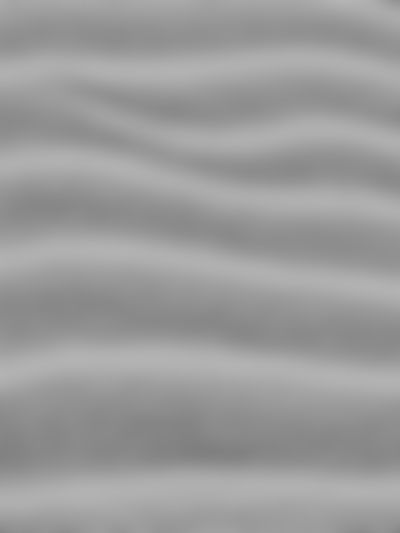 ESG Certification: A Key Step in Advancing Your Career
Obtaining an ESG (environmental, social, and governance) certificate can be a valuable asset for career development in today's increasingly sustainability-conscious world.
One major benefit of obtaining an ESG certificate is the opportunity to gain expertise in a rapidly growing field. As more companies prioritize sustainability in their operations and decision-making, the demand for professionals with a strong understanding of ESG principles is on the rise. Obtaining an ESG certificate can provide a solid foundation in this area and help individuals stand out as knowledgeable and skilled professionals.
As environmental, social, and governance (ESG) considerations gain traction globally, more companies are integrating ESG analysis into their business strategies. This shift is driving an increased demand for professionals equipped with specialized knowledge in these areas. In this regard, obtaining a certificate in ESG-related fields becomes an invaluable asset. This comprehensive guide aims to dive deep into the benefits of ESG certification, career opportunities that await, and how Brainie, a leading prep provider for the CFA Institute, can help you achieve your goals.
Potential Certificates include:
Certificate in ESG Investing (CFA ESG) – CFA Institute
Sustainability and Climate Risk Certificate (SCR) - Global Association of Risk Professionals (GARP)
Certified ESG Analyst (CESGA) - European Federation of Financial Analysts Societies (EFFAS)
Leading Sustainable Corporations Programme – Said Business School, Oxford University
Global ESG Investment Professional (GEIP) - Institute of Environmental Management and Assessment (IEMA)
Certified Sustainability (CSR) Practitioner - Global Reporting Initiative (GRI)
Fundamentals of Sustainability Accounting (FSA) Credential - Sustainability Accounting Standards Board (SASB)
Certified Sustainability (CSR) Officer - International Association of Sustainability Professionals (IASP)
Responsible Investment Certificate (RIC) - Responsible Investment Association (RIA)
ESG Investing Certificate (EIC) - Sustainability Investment Institute (SII)
Certified Sustainable Investing Professional (CSIP) - Sustainable Investment Forum (SIF)
Professional Certificate in Sustainable Finance (PCSF) - London School of Economics (LSE)
Certified ESG Professional (CESGP) - ESG Professional Certification Institute (EPCI)
Why Certifications in ESG and Sustainability Matter
One of the most impactful ways to signal your commitment to ESG and social responsibility is by earning a specialized certification. Certifications serve as a recognized benchmark of your skills and knowledge in investment analysis concerning ESG factors. They can open doors to new career pathways while contributing to long-term job security.
Benefits of ESG Certification
Expertise in a Growing Field: As companies increasingly adopt sustainability measures into their operations, there's a burgeoning demand for professionals proficient in ESG analysis. An ESG certification provides foundational knowledge and skills required to navigate this evolving landscape.

Enhanced Employability: Companies are taking ESG factors into consideration more than ever, not only in their operational decisions but also in hiring. An ESG certification can make your resume stand out in a crowded job market.

Networking Opportunities: Many ESG certification bodies offer networking events, giving you the chance to connect with other certified professionals in the field. These connections can be invaluable for career progression and staying updated on industry trends.

Long-Term Career Advancement: The skills acquired through these certifications are not fleeting trends. The emphasis on ESG is likely to continue growing, making this a smart long-term career investment.
Investment Analysis in the ESG Realm
Certified professionals often find themselves at the intersection of sustainability and investment analysis. Being certified equips you with the tools to analyze how ESG factors impact the long-term risk and returns of investment portfolios. Such insights are invaluable to firms that seek to incorporate ESG considerations into their investment strategies.
How Companies Prioritize ESG in Talent Acquisition
Today, companies are increasingly weaving ESG considerations into their core business strategies. They recognize the value of hiring professionals dedicated to social responsibility and sustainable long-term growth. By obtaining a highly regarded certification such as the CFA Institute's Certificate in ESG Investing, job applicants can demonstrate their alignment with a company's values, thus becoming more attractive candidates.
Ongoing Learning and Skill Development
The dynamic nature of ESG factors implies that the learning never stops. Many of these certification programs, including those from the CFA Institute, offer ongoing educational opportunities. This ensures that certified professionals can continue growing and adapting to new industry trends and standards.
An ESG certification demonstrates an individual's commitment to responsible business practices and can help set them apart in a competitive job market.
The Brainie Advantage
Brainie is committed to equipping professionals for success in ESG-focused roles. As a leading prep provider for the CFA Institute, we offer a range of study materials that have been field-tested by candidates worldwide. Our resources like Q-bank, Mock Exams, and Summary Notes are designed to not only help you pass your exams but also to deepen your understanding of ESG factors, social responsibility, and investment analysis.
In Summary
With the growing demand for ESG proficiency, obtaining a certification in this area is a strategic move for anyone looking to solidify their career in sustainability and investment analysis. From immediate job opportunities to long-term career growth, the benefits are manifold. Certifications not only equip you with the essential skills needed in the industry but also offer extensive networking opportunities. They align you with the ongoing shift towards corporate social responsibility and sustainable business practices. And with prep providers like Brainie, your path to obtaining these valuable certifications becomes all the more achievable.
Choosing a suitable certification from a credible institution such as the CFA Institute can be the first step in a rewarding career dedicated to shaping a more sustainable future for all. As you look forward to expanding your career horizons, remember that in the world of ESG, the possibilities are endless.
So, are you ready to invest in your future?