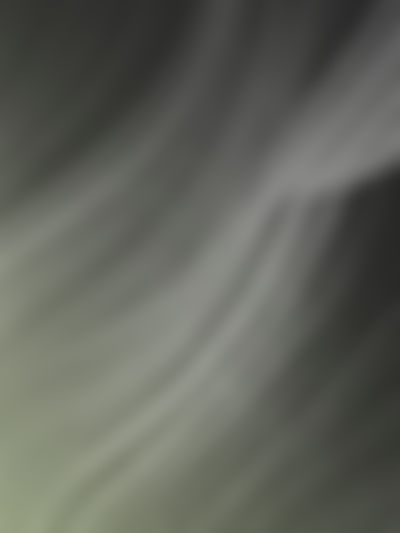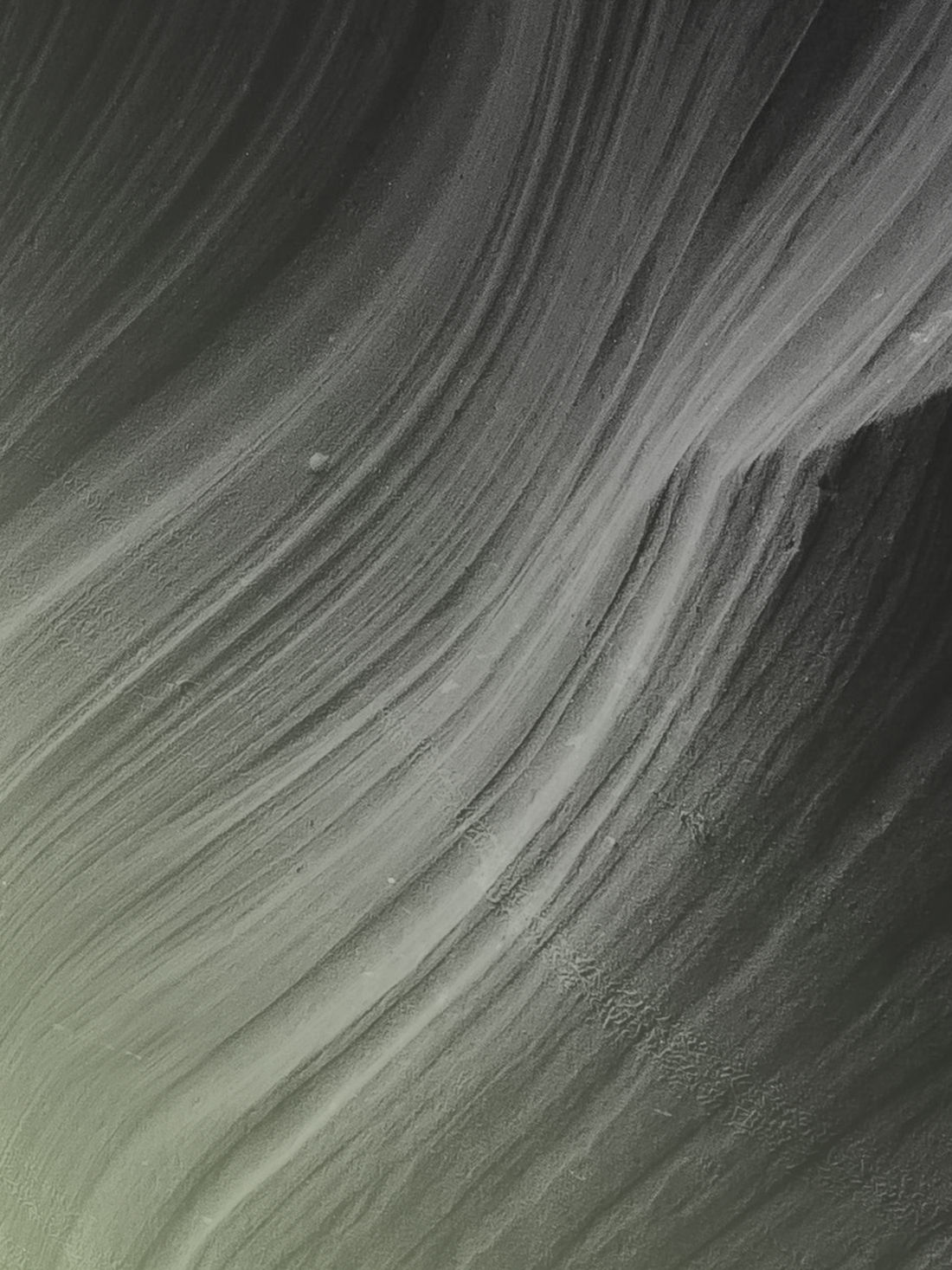 We are here to support you in the most efficient way
Exam Tips
We share our best ways to prep for the exam
Q-Bank
500+ Questions and Answers to offer you plenty of material to test, practice the content
Mock Exams
A combination of case studies and mixed questions allow you to mimic exam conditions
Summary Notes
A short and concise 250-page guide that encapsulates all the important information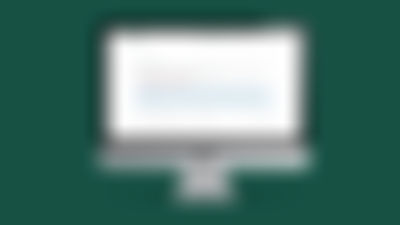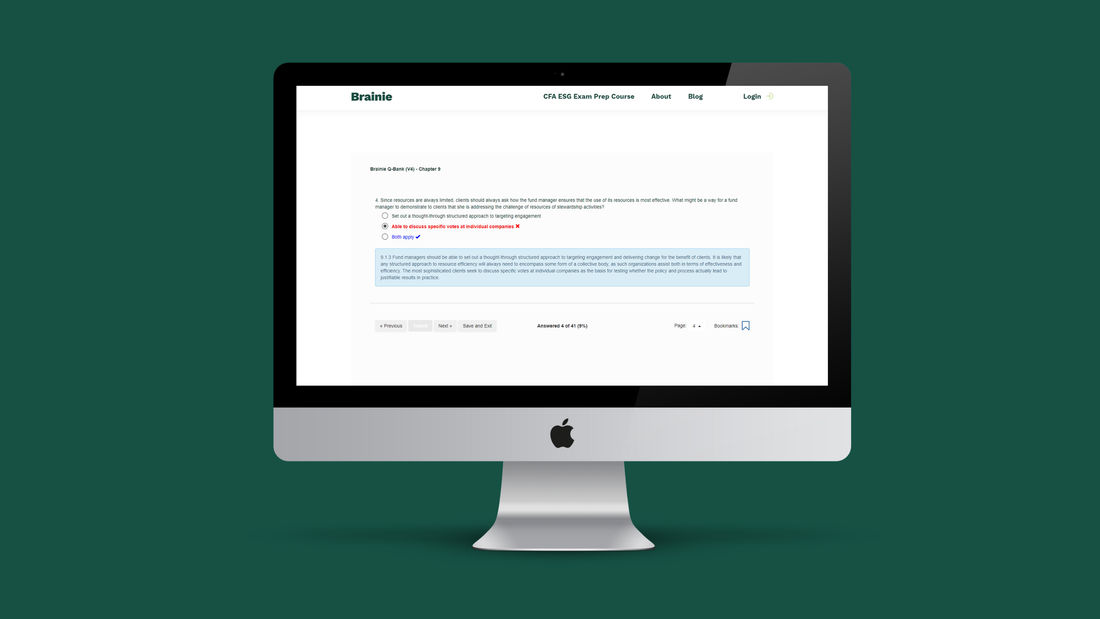 Voices from our customers
We are proud of the fact that candidates worldwide have passed the CFA ESG exam with the help of Brainie's prep material:
I have passed the CFA certificate in ESG investing. I can recommend the Brainie Q-bank for study. Their summary notes were of great help.
Nabila Herradi, Client Onboarding Manager in Paris
I passed the CFA Institute Certificate in ESG Investing on my first attempt. I studied the official materials and then used Brainie's comprehensive question bank and mock exams to practice the content and better understand all the ESG concepts. Additionally, the summary notes helped me refresh my knowledge on the exam day. Overall Brainie's materials were well aligned with the final exam.
Maciej Skoczny, Credit Risk Technology Expert in Zurich
I recently passed the CFA certificate in ESG investing and used the Brainie platform to help with my prep. I found the question bank was really useful with helping me memories concepts and I felt the questions were in line with those in the exam. I'd recommend the platform to others, especially those looking for further practice questions beyond the CFA materials and mock exam.
Sheena Mistry, ESG RFP Specialist in Singapore
I did the exam and passed the first time. In my case, I first read all the syllabus quietly (about one or two hours a day) and then to review I bought the Brainie program with the Qbank and mock exams which helped me retain more information and gain confidence in addition to prepare me for more practical questions. For me it was worth it.
Emma Conesa Vivancos, Assistant Portfolio Manager in Madrid
As I didn't have any prior CFA experience, Brainie was a great tool to help me prepare for the CFA ESG exam.
Philipp Naef, Hydrogen Expert
Long story short, my goal was to pass the CFA ESG in 8 weeks. I read the book in 7, and ran out of testing material in week 8, days before the exam... I was scoring 60's and couldn't find any further material online. Then I discovered Brainie's Q-Bank and long-form tests, and it was a game changer. On the final weekend I was able to up my average score to the 80's - and passed the exam on Monday.
Nicholas DiPascquale, Account Manager
Does the study material incorporate the most recent course material?
Yes, as a CFA Institute Prep Material we are required to update our materials every year and this is validated by CFA Institute.
If needed, can I extend my access beyond the initial six months?
Yes, we will offer an extension for another 6-month in the unfortunate case you do not pass your exam.
Are the Summary Notes a substitute for the CFA curriculum ?
The summary notes are designed to accompany you throughout your studies and to help you differentiate terms and concepts. It is a thinking aid that provides an overview of the most important terms and concepts and can be supplemented with your individual notes. We always recommend to read the syllbus in full.
Is it possible to upgrade my package?
Yes! Please contact us and we will be happy to assist you. The upgrade fee is $50 from Silver to Gold and $150 from Gold to Platinum.
How many questions does the Brainie Question Bank include?
We work with Stripe as payment service. Therefore, you can pay with different means of payments accepted by Stripe and will immediately receive a receipt
What is the difference between the packages?
Our Silver package is the most basic package, offering our Q-bank only. It is designed to offer you a decent platform the memorize the content.
Our Gold package adds 2 mock exams and summary notes to the silver package. The mock exams differ to the simple q-bank questions as it includes small and long-case studies as well. This is essential to prepare for the exam and to think in an ESG manner. The Summary Notes on the other hand, support you during your studies and help you to refresh the content ahead of the exam.
Our Platinum package, offers the possibility to ask individual questions to our tutors. Some candidates prefer to ask individually to receive further explanations and improve the understanding of the concepts. This package is most suitable for candidates that wish to receive additional support to our self-study platform.
How do I access the platform?
You can access the platform online. Once you've selected your package, we will provide your unique log-in details to the platform and you can access via your personal computer or mobile.
What if I have problems accessing the platform?
You have the possibility to reset your password. Should you still encounter problems, our support team, support@brainiegroup.com, is here to help you in a timely manner. We all know, every minute counts ahead of exams!
Brainiegroup is a CFA Institute Prep Provider. Only CFA Institute Prep Providers are permitted to make use of CFA Institute copyrighted materials which are the building blocks of the exam. We are also required to create / use updated materials every year and this is validated by CFA Institute. Our products and services substantially cover the relevant curriculum and exam and this is validated by CFA Institute. In our advertising, any statement about the numbers of questions in our products and services relates to unique, original, proprietary questions. CFA Institute Prep Providers are forbidden from including CFA Institute official mock exam questions or any questions other than the end of reading questions within their products and services
CFA Institute does not endorse, promote, review or warrant the accuracy or quality of the product and services offered by Brainiegroup. CFA Institute®, CFA® and "Chartered Financial Analyst®" are trademarks owned by CFA Institute.